Playboy: Girls of Mardi Gras (1999)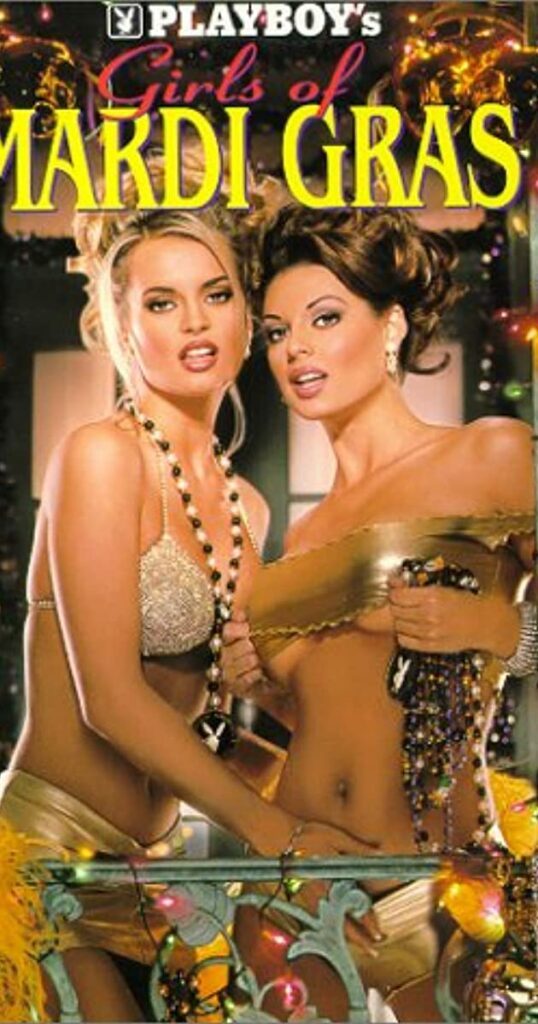 A movie produced by Playboy, showing scenes from the Mardi Gras in New Orleans, but also girls getting interviewed by the hosts, mostly getting asked about their (sexual) fantasies. Those fantasies are then getting played out and are shown between the Mardi Gras scenes, and luckily one girls fantasy was to be a Vampire Mistress, watching and turning other women.
After "Michelle" (imdb lists her as "Michelle Conner") tells the hosts about her fantasy, the movie cuts to a scene, where two women stumble upon the Vampires bedroom. The two victims then get very sensual and playfull with eachother, later on you see Michelle is watching them, joining them and finally turning them.
Screenshots:
Michelle Conner as the Vampire Mistress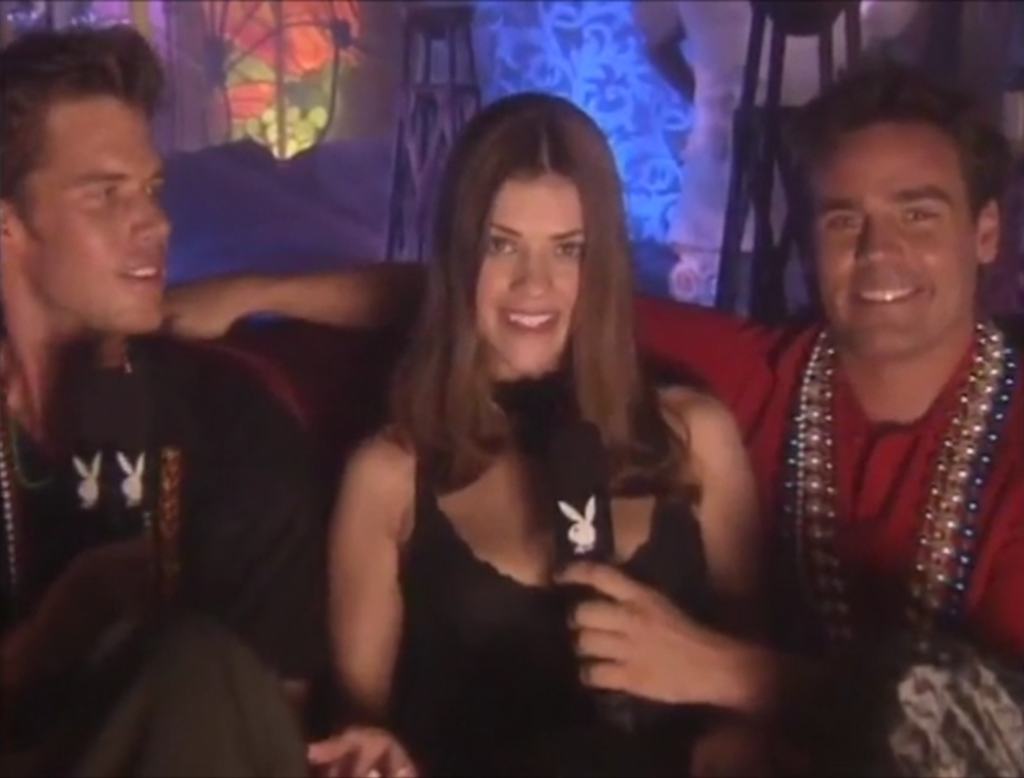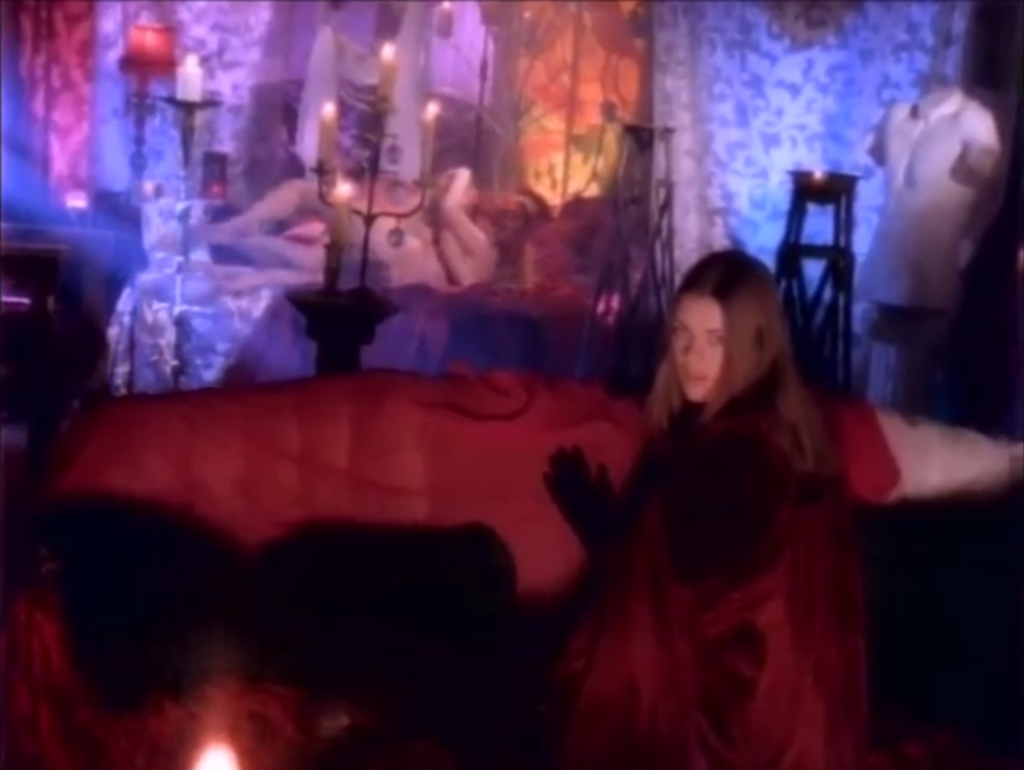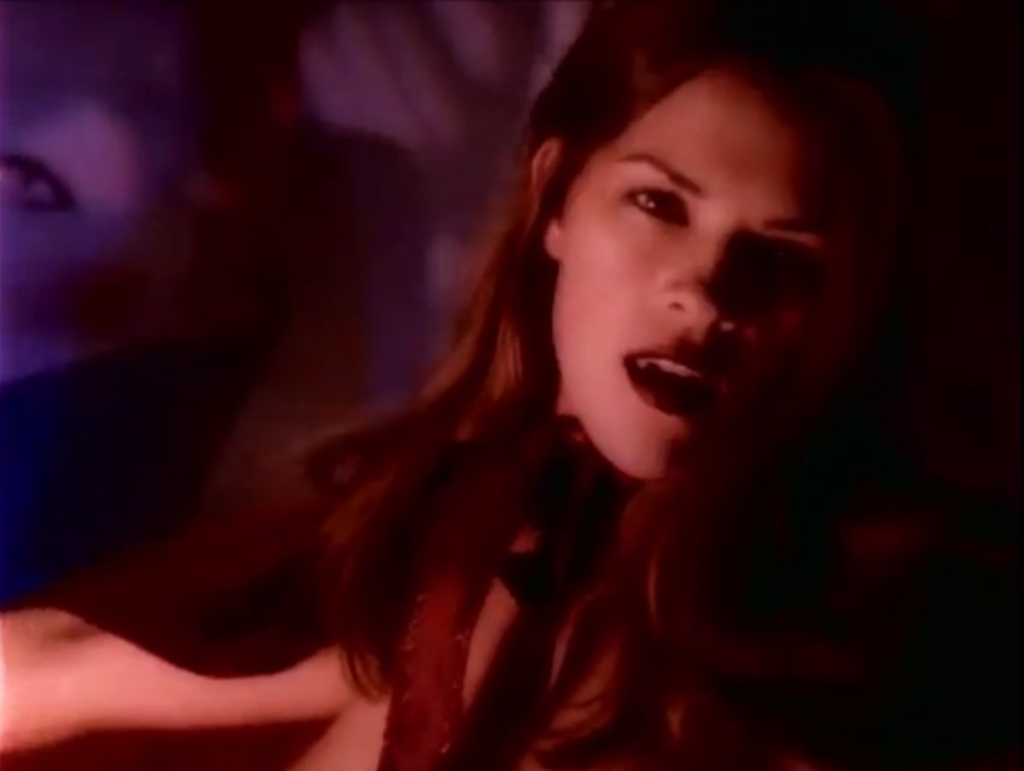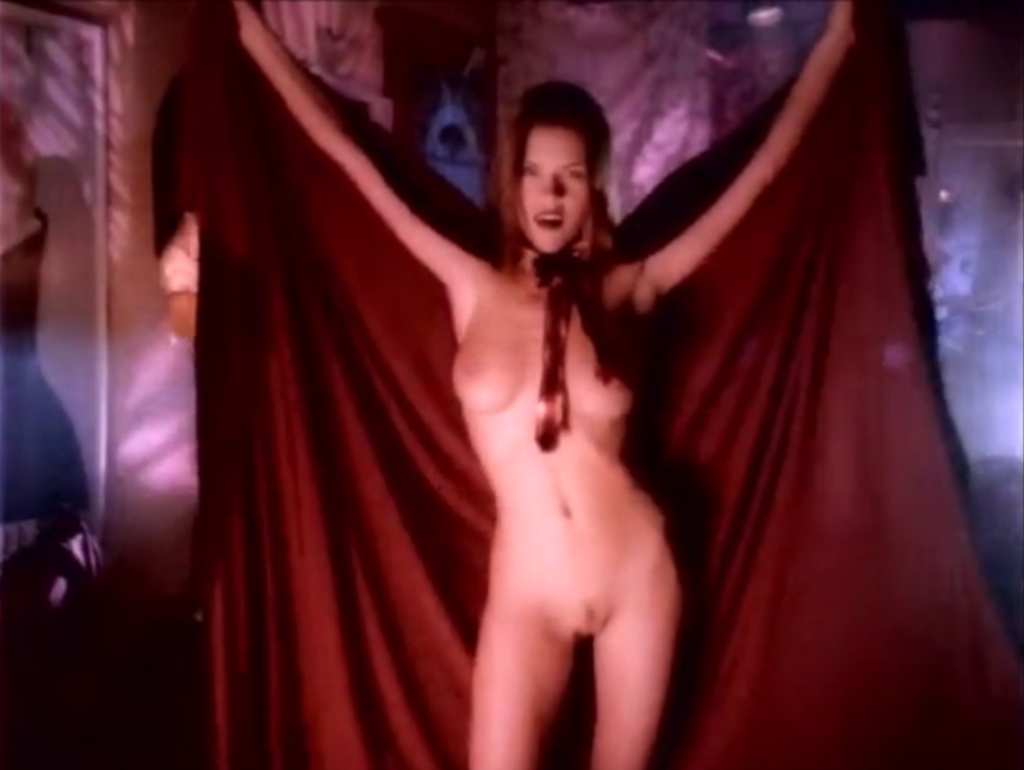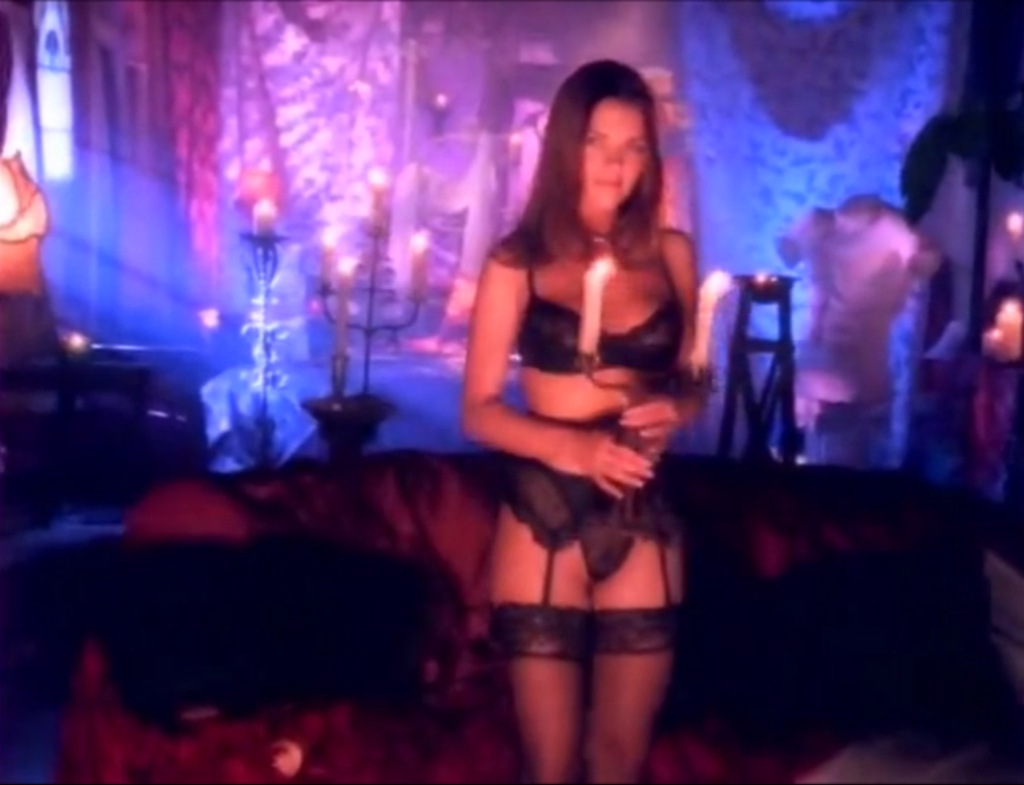 The victims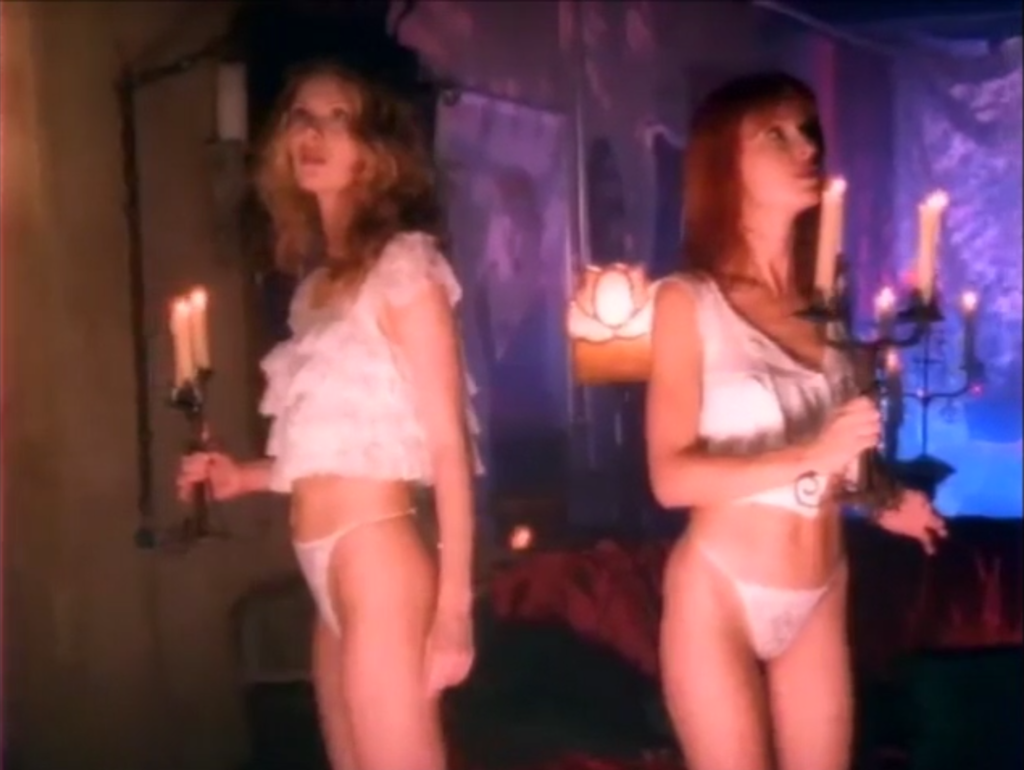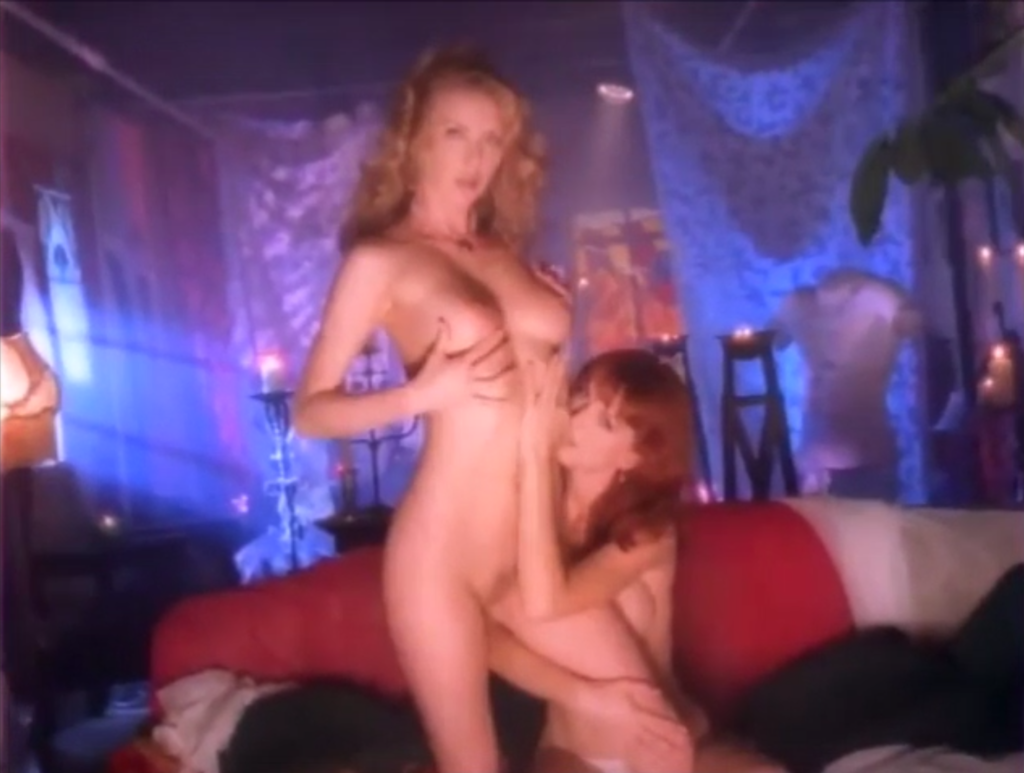 Michelle joins and turns the victims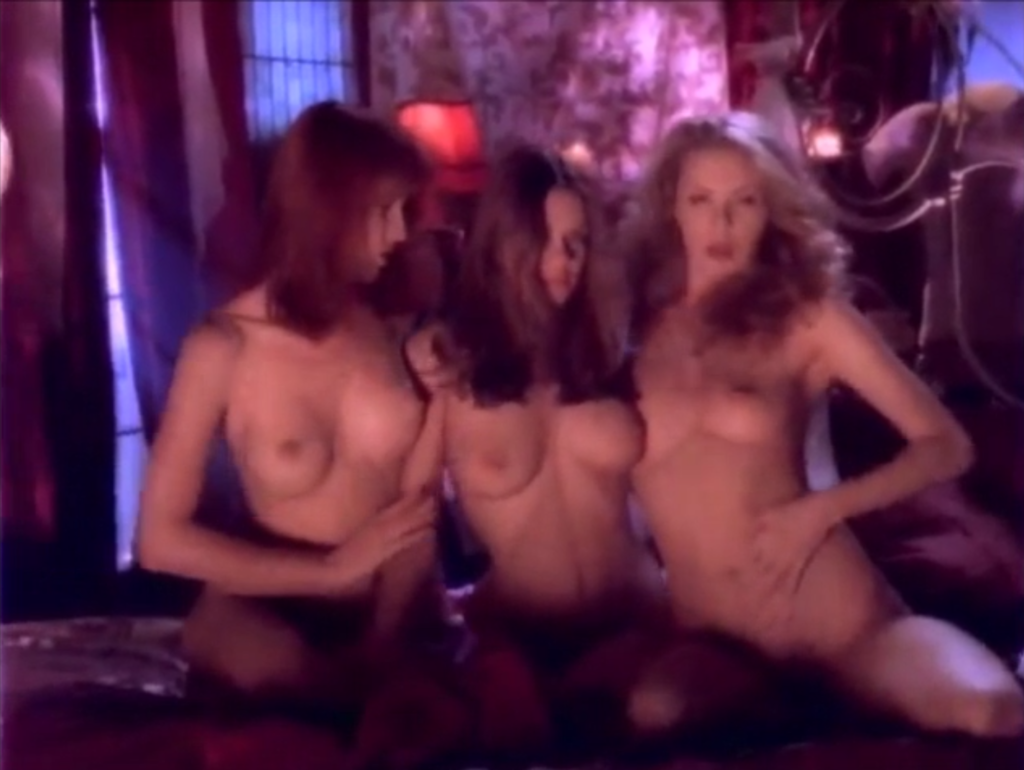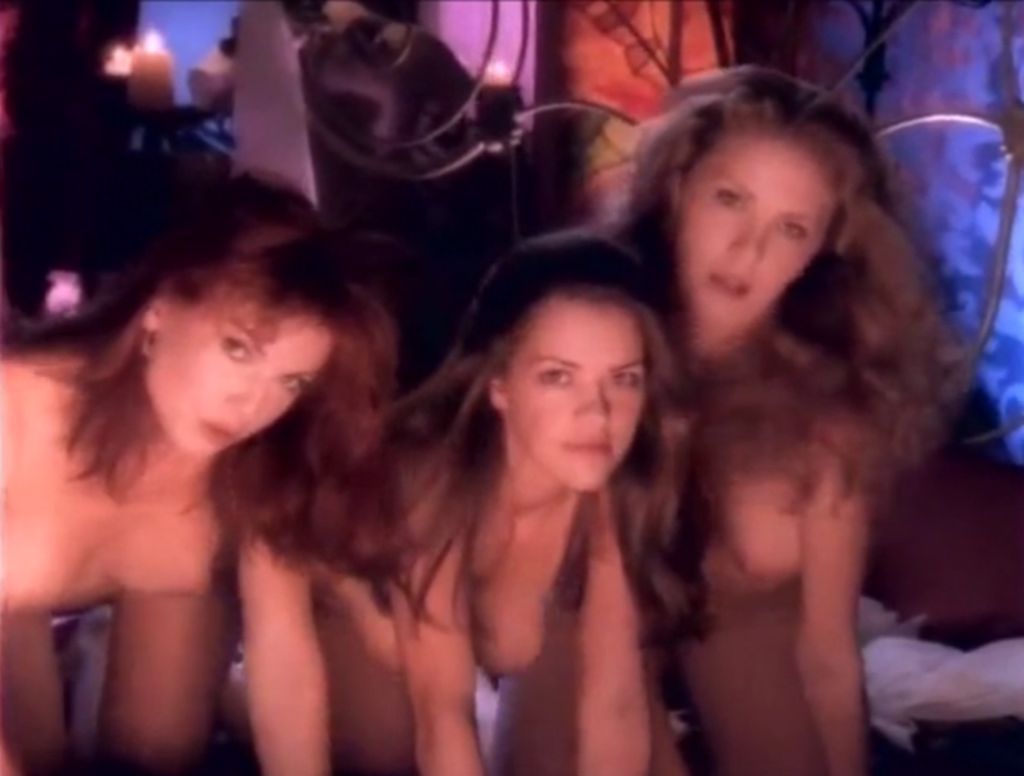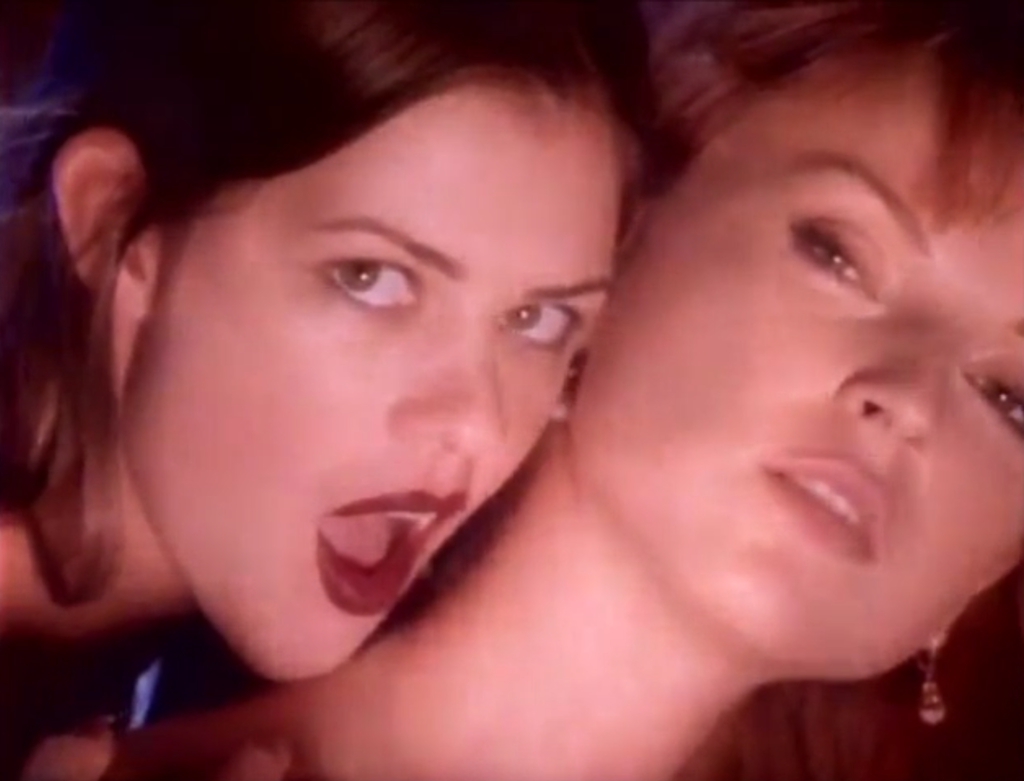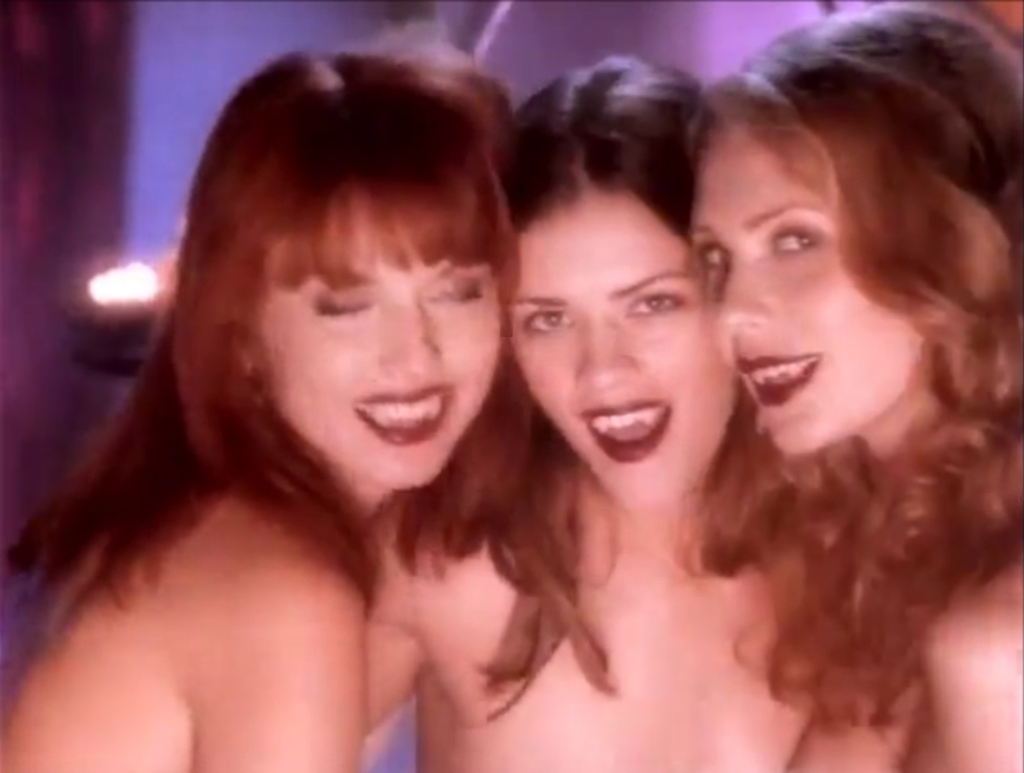 Score: This scenes is very focused on being sensual and mysticall, that makes it rather unique. Sadly you dont have alot of vampire action going on, apart from the final show off. 7/10